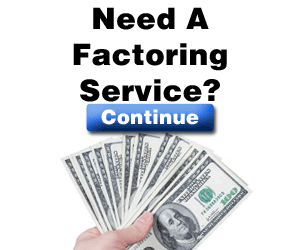 Invoice Factoring for Businesses That Import or Export - Any business that engages in importing or exporting understands the concerns and complexities of extending credit to overseas customers. The financial issues involved include:
If I extend credit to my customer in a foreign country, how do I know that I will get paid?
Do I really know if my customer is honest and reputable?
If I am importing from overseas, why won't my vendor extend me credit and give me payment terms?
This is where an invoice factoring firm that specializes in import/export factoring can be an asset to your business. Factoring companies that work in the import/export arena generally work with correspondent factors in foreign countries to help facilitate factoring transactions in most countries around the world. The factoring companies work together to ensure that the financial aspect of an import or export financial transaction is smooth and seamless to the parties on both ends of the transaction.
Factors specializing in this industry offer many services ranging from a typical factoring arrangement to issuing letters of credit. Finding the right invoice factoring company for your import or export transactions will ensure that you improve your cash flow while maintaining a solid relationship with your overseas customer or vendor.
RESULTS: 1 to 7 of 7
Dantova LLC
How we operate is very simple... Dantova is in the business of helping small businesses get the fina... Read More About Dantova LLC
Rate
Min
Max
Location
Please Request a Quote
N/A
N/A
Helena, MT
RESULTS: 1 to 7 of 7
Invoice Factoring Glossary by Alpha
# | A | B | C | D | E | F | G | H | I | J | K | L | M | N | O | P | Q | R | S | T | U | V | W | X | Y | Z